Anchor Bakery Training Courses 2019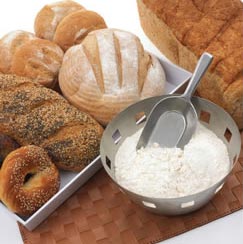 If you're looking to train your staff on the finer points of baking, look no further than the Anchor Bakery Training Centre, accredited in 2002 with the FoodBev SETA as a training and assessment provider.
For over 25 years, we have been offering training courses for small and industrial bakers that cover the basics in baking craft bread to the more advanced aspects of flour confectionery. The courses are continually updated and include comprehensive learner guides that serve as good reference once back in the workplace. The courses have also been split into smaller units to give the learners a greater choice.