Meet Innocent Muzivi: Technical Sales Manager (Gauteng)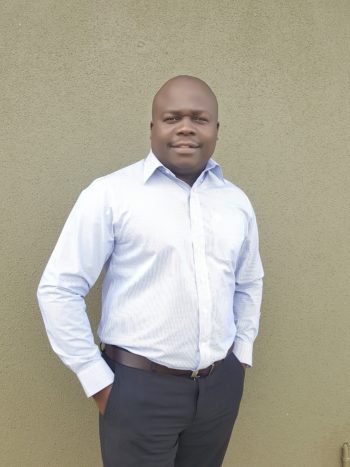 Innocent Muzivi has joined the Anchor Yeast family as the Technical Sales Manager for Gauteng. With close to 9 years of experience in the baking industry, Innocent began his baking career in 2011 where he worked as a Test Baker and Compliance Officer for a collective period of almost 2 years.
He joined a food manufacturing company in 2013, working for a wheat mill as a Food Technologist before moving into a commercial role.
Innocent brings with him his wealth of industry knowledge, his experience as well as his strength in execution. "Everyone has a good idea, but what is rare is the ability to execute them," says Innocent. He is able to focus and prioritise on the end goal, all while meeting the daily challenges that working with customers requires. "I put value in meeting and surpassing my customers' expectations," he says. "I'm motivated by fulfilling their expectations."
Innocent's experience in the bakery supply chain includes knowledge on bakery ingredients and premixes, wheaten flour milling, plant and in-store bakeries. He also has a number of qualifications under his belt including BSc Food science, South African Chamber of Baking certificate, Cost and Management Accounting through CIMA, and he is busy with his dissertation for his MSc in Manufacturing Management. "I have the necessary knowledge and experience to assist bakeries with their performance and to produce quality bakes consistently and cost-effectively," says Innocent.