Bakery Trends 2019
BAKERY TREND: BAKING WITH AUTHENTICITY
Artisan breads and rustic baking keep rising in popularity, powered by consumers' search for authentic experiences. In just a few years, sourdough has moved from speciality shops to supermarket shelves. The challenge for manufacturers is to produce 'individual' bakes that create the nostalgic feel of the independent baker, but at scale. Artisanal products are generally perceived as natural and considered to be healthier, but health conscious consumers may be alarmed to discover the higher salt content compared to standard breads.
Modern Baker is a British bakery paving the way in healthier bread. In December 2017, Modern Baker secured funds from the British government to research the health benefits of bread. The company specialises in "slow carb baking," which results in bread with a lower glycemic index, making it more digestible and less likely to trigger food intolerances. Slow carb baking is about natural fermentation which is said to increase the bioavailability of nutrients in the bread.
BAKERY TREND – BAKING WITH ENRICHMENT
Consumers are embracing protein enriched bakery goods. This passion for protein is predominantly a trend in more developed countries. Hybrid products, incorporating ingredients like pulses, ancient grains and nuts are perceived as nutritious. Companies, like Hovis in the UK, are taking advantage of such synergies. They have introduced a low carb bread, with 30% less carbohydrates, as well as added wheat protein and fibre.
Bakery products containing vegetables is a way to create interest, with positive nutrition. Using brightly coloured veggies, such as carrot or beetroot, makes the vegetable content more tangible and helps to provide an overall flavour boost.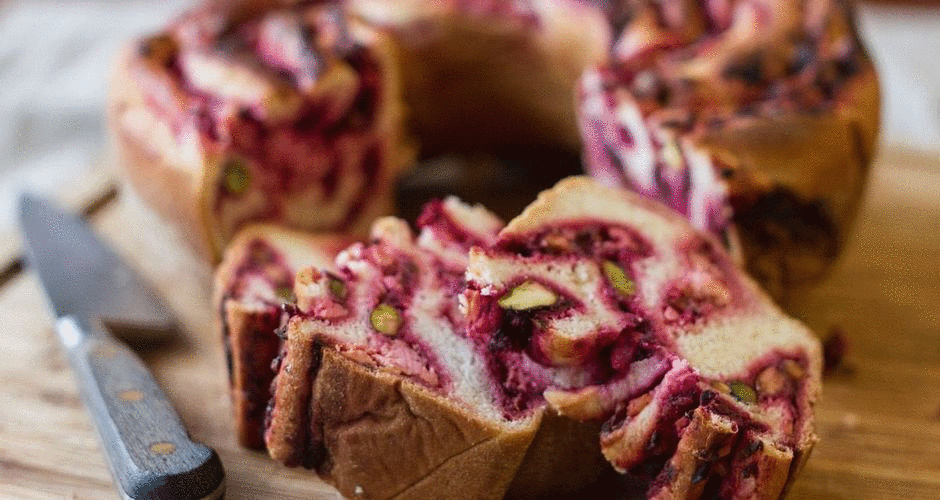 BAKERY TREND – BAKING WITH UNDESIRABLES
The gluten-free trend is expected to continue beyond 2019. This growth comes mainly from consumers who opt for the perceived health benefits of gluten free products, rather than a drastic increase in Celiac patients. Removing gluten causes formulation challenges.  Pulse flours are an attractive alternative. They are a good source of plant-based replacement protein and can enhance texture and contribute to better colour development.
Health and wellness will remain key drivers of innovation in the bakery category. Lets watch this space in the years ahead!